The following photographs on black backed pages are the property of the the Kempf Family, and are posted here courtesy of them. None of this material may be copied, retransmitted or otherwise used in any manner without prior written permission of the Kempf Family.
Enjoying a good drink and a good pipe with comrades.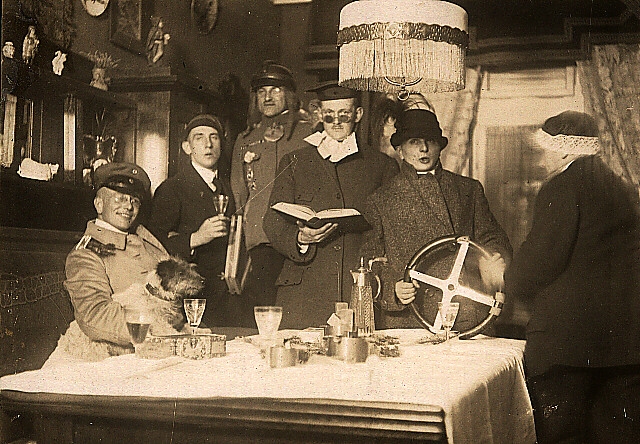 Lt. Kempf and comrades in happy times. Good thing that flight wheel is no longer attached to a plane.